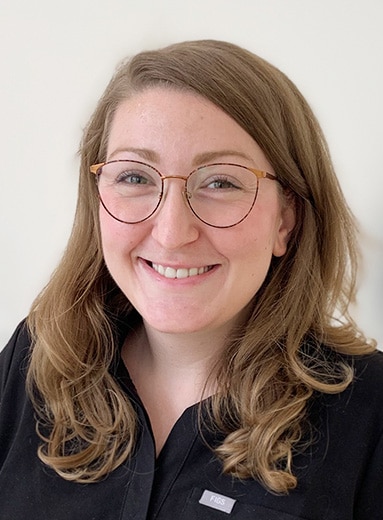 Michaela Mazacova
Dental Nurse
Michaela originally comes from Czech Republic where she studied Midwifery.  Michaela moved to London in October 2017 and started to work as a trainee dental nurse in June 2019. 
Due to the pandemic she completed a Dental Nursing Diploma at South Thames College, Tooting in May 2021.
Michaela worked alongside a specialist dentist assisting with various treatments such dental implants, surgical procedures but also specialist orthodontics, cosmetic and general dentistry.
She would love to become an Orthodontic Therapist in the future.
Michaela enjoys working as a part of a time providing excellent patient care from the start to finish.
The most rewarding aspect of her role is seeing the positive impact dentistry can have on someone's life – especially when a self-conscious patients has their confidence restored by combined orthodontic and cosmetic treatments.
In her free time Michaela enjoys travelling, hiking and coffee.
Accreditations
Diploma in Dental Nursing Level 3 QCF City & Guilds 2021
Interesting Facts
Studied Midwifery in the Czech Republic
Michaela enjoys travelling, hiking and coffee