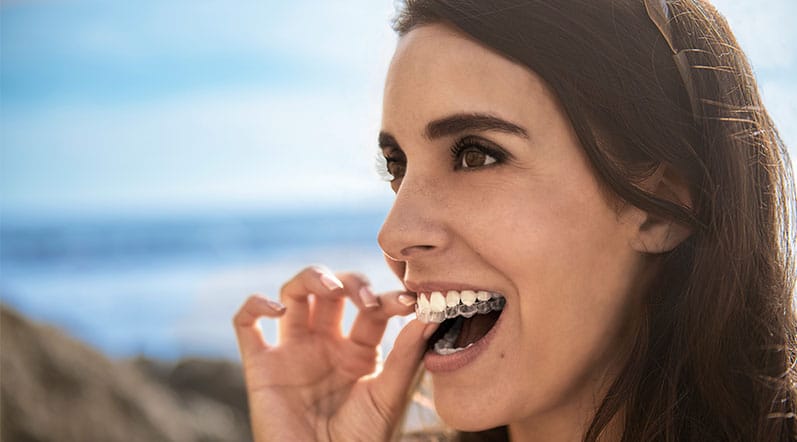 Invisalign is a clear alternative to braces
Invisalign is a convenient treatment that can be used to achieve a beautiful smile by straightening your teeth without the use of traditional braces. Invisalign uses a series of custom made removable and comfortable clear aligners to straighten your teeth during the treatment period.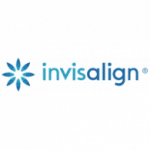 Your Invisalign journey with Fulham Road Dental
Welcome consultation:
Oral health check, digital scan and smile simulation and photographs of your teeth
Bespoke digital treatment plan:
3D modeling of the before and after of your smile
Start your smile journey:
We guide you through treatment with continuous access to our inhouse specialist clinicians
Keep your smile healthy:
Custom made retainers and regular check-ups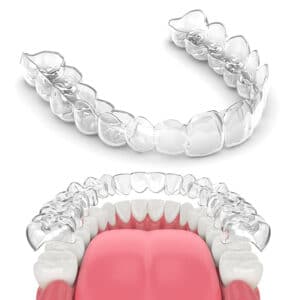 What your Invisalign plan includes
Comprehensive dental health examination (including x-rays and photographs)
Digital scan and smile simulation
Comprehensive pre-treatment hygienist appointment
3 years' worth of removable Vivera retainers
Fixed retainers (if required)
Teeth whitening
All Invisalign appointments included
Invisalign FAQs
Does Invisalign hurt?
Usually the first few days when you first start wearing Invisalign you can get a mild discomfort – almost like a bruising feeling. Once your teeth get used to the movement (just like if your muscles are getting used to going to the gym) then the discomfort ceases.
You can get mild ulceration of your mouth when you are new to the trays.
Does Invisalign give me a lisp?
Usually no. Some people suffer from a lisp for an hour or so when the Invisalign tray is placed. They very quickly lose this. Sometimes its lasts for a day or two. It would be very rare for this lisp to stay during the whole of treatment.
How long will I have my Invisalign on for?
This really depends on how severe your misalignment is. Braces can be on for anything from just a few months to a few years.
Can my child have Invisalign?
Yes they can, however your child needs to be motivated to wear their Invisalign trays. Fixed orthodontics (wires) are more common for children, because they are more likely to lose their trays and not wear them for long enough.