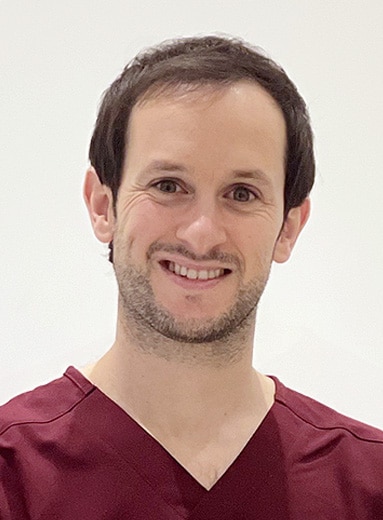 Dr Telmo Iceta 
BDS, MSc, MOrth (UIC)
Practice of Orthodontics
Dr Iceta received his Bachelor of Dental Surgery degree in 2008 from the University of Barcelona, a Masters in dental research in 2014 and his Masters in Orthodontics and Dentofacial Orthopaedics 2015 from the University of Catalunya (UIC) in Barcelona where Dr Tidu Mankoo is a visiting professor.
Dr Telmo Iceta is passionate about treating smiles, not just in terms of aesthetics, but also function with orthodontic techniques.
He trained under Dr Federico Hernandez Alfaro, a highly recognised Maxillofacial surgeon.
Dr Telmo Iceta has experience in treatments such as Invisalign and Lingual Orthodontics.
Services Overview
Teeth Straightening
Cosmetic Dentistry
Invisalign
Accreditations
Bachelor of Dental Surgery
Masters in dental research
Masters in Orthodontics and Dentofacial Orthopaedics
Interesting Facts
Trained under Dr Federico Hernandez Alfaro, a highly recognised Maxillofacial surgeon