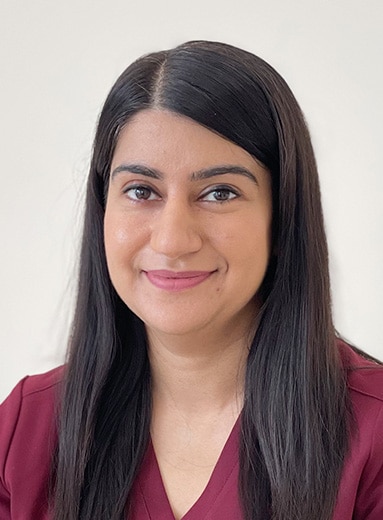 Book an appointment with Sandy now
You can book Sandy online for:
FREE Invisalign Consultation
For other appointment types call:
020 4542 5555 or make an enquiry
Dr Sandy Shergill 
BDS, PgDip ClinEd
Invisalign Dentist
Sandy is a general dentist exclusively providing cosmetic dentistry and smile makeovers. Her passion is creating dream smiles with Invisalign aligners. She has a patient centered approach, using the latest technology to ensure the best possible experience throughout treatment.
Dr Sandy graduated from the University of Birmingham in 2011. She has completed advanced training in Cosmetic and Aesthetic dentistry, as well as achieving a Post graduate diploma in Clinical Education during her time working with Align Technology. Sandy has a passion for teaching and trains dentists in how to use Invisalign aligners. She is the Director of Clinical Education for Aligner Consulting, the official education partner for Align Technology.
In her downtime Dr Sandy enjoys reading, cooking and travelling to experience different cultures.
Services Overview
Invisalign clear aligners
Accreditations
Bachelor of Dental Surgery – BDS
Postgraduate Diploma in Clinical Education – PgDip ClinEd
Interesting Facts
Post graduate diploma in Clinical Education