Top 5 Reasons To Visit Fulham Road Dental Clinic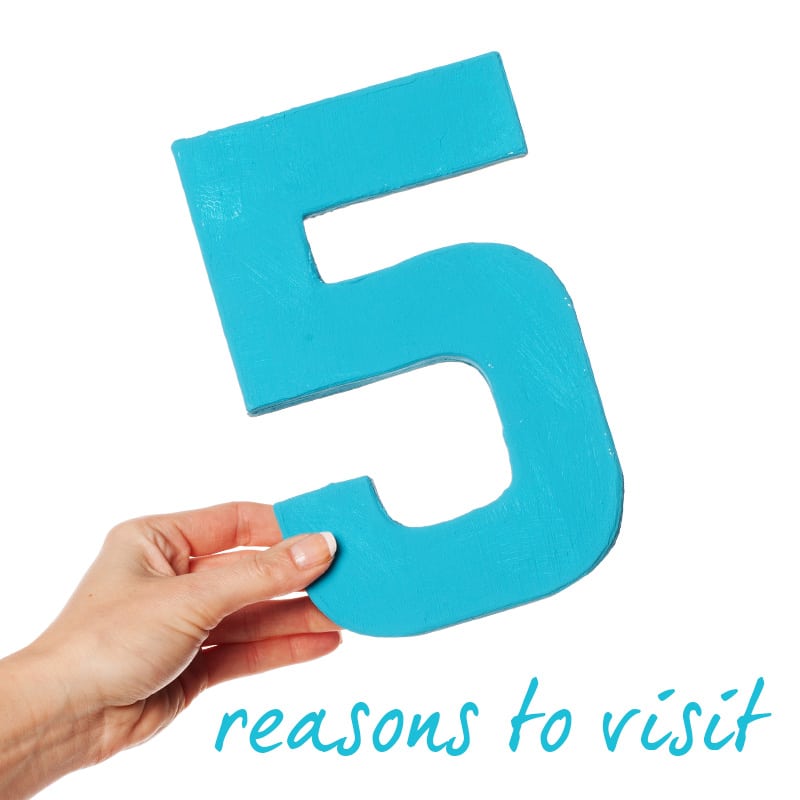 When you are looking for a dentist or dental practice, you are going to have a long checklist to work through. You are going to want to know that your dentist is going to be highly skilled, but you also want to know that they are going to listen to any concerns or questions that you may have. You want to know that your new dental practice is going to be easy to get to and that you are not going to have too much trouble booking an appointment. And you also want to know that you are going to be able to relax in peace and comfort while you are sitting in the waiting room at the dental clinic.
With so many horror stories about waiting lists out there right now, especially when you have a dental emergency, such as a broken tooth, and are looking for an emergency dentist, it is no wonder that so many people are thinking about looking for a new dentist. At Fulham Road Dental, we believe that we offer truly exceptional treatment, and our patients agree. Here are the top five reasons why you should visit Fulham Road Dental.
We Offer A Wide Range Of High Quality Dental Care
The first thing to point out is just how many fantastic treatment options we have on offer at Fulham Road Dental including getting a straighter smile, teeth whitening, aesthetic treatments, general dentistry and dental implants, we treat patients with quality dental care to maintain healthy teeth. In addition to the general dentistry options that you would expect to help you to keep your teeth in excellent condition, we also have a range of cosmetic treatments to make sure that you are happy and confident with your smile.
If you have always wanted straighter teeth, we can talk to you about whether you would like to go with traditional braces or the extremely popular Invisalign, which are clear removable retainers. If you are unhappy with the shape of your smile, we can look at veneers that can help cover cracked or damaged teeth or whether composite bonding might be the better choice for your jaw.
If you need new dentures, or if you are unhappy with the ones that you have, why not visit us to talk about digital dentures, which use computer technology to create precise, perfect bespoke solutions? What's more, we offer excellent children's dentistry treatments to help you help your little ones to take care of their teeth and gums. Whatever you need, our team has got you covered.

Award Winning Fulham Dentist
So often, when you go to a dentist, you simply have to put your faith in the hands of the receptionist and hope that the person whose chair you end up in knows what they are doing. At Fulham Road Dental, we are incredibly proud of the talented experts that we have working with us, using top of the line technology to make sure that you get the very best treatment. If you want to learn more about them, visit our people page.
When it comes to healthy teeth, oral health, oral surgery, missing teeth, dental implants, teeth whitening, gum disease or a dentist to replace missing teeth our Fulham dental clinic can help, offering you exceptional dental care.
From the dentists to the hygienists, from the paediatric specialists to the orthodontists, each member of our team has their own bio to help you feel more comfortable and confident when you come to visit. You can also learn more about our front of house staff and our new patient manager.
We have also created articles to help you understand more about what we do, as well as tips for common concerns, such as how to help kids who are afraid of the dentist. Finally, we are very proud that we won the award for Best New Practice in the last year, which is an award that is voted on by a panel of their peers.
Our Dental clinic is Easy To Get To
It is important to avoid underestimating how important the location of your dental practice will be. Most of the time, it does not make a tremendous amount of difference if you are only going in for a quick check-up and a reminder to keep brushing and flossing. But if you are going to need further treatments and regular check-ups for more elaborate work, then location is going to become more important.
And what about the time of day when you are thinking of visiting? Are you going to want to go far out of your way during rush hour, for example?
Finding a dentist in Fulham that has excellent transport links is an absolute must, as anyone who has lived in London for a while will tell you. That's why Fulham Road Dental is such a great choice for anyone who lives in the area. We are located just around the corner from Parsons Green tube station, and we are a minute walk away from the bus stop for several routes. You will have no problem getting to us.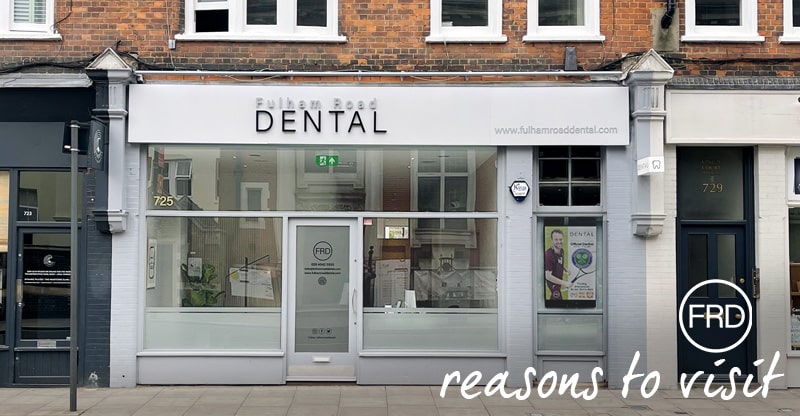 We Have A Fantastic Clinic Space To Help You Feel Comfortable
We all know that for patients, going to the dentist is not always the most relaxing experience, especially for nervous patients, and people with dental issues, which is why we put so much work into creating a practice that helps you feel at ease from the moment you walk in the door. In fact, before you walk in the door, as our online booking system takes all of the stress out of having to call up to find a time that works for you.
We put a lot of thought into creating the perfect ambience for our waiting area, which combines contemporary design with relaxing music. We have refreshments on offer to help you relax, whether you want a nice cold glass of water or a cup of Illy coffee, and we even have sustainably made toothbrushes and toothpaste available if you want to have one more brush before you go in to see the dentist.
Our friendly team of front of house staff are there to make sure that you feel relaxed upon arrival to the practice and calm before you go in top see the dentist, no matter if you are new patients, in for routine check ups, a consultation with our dentists or at the practice for repeat visits.
Our Patients Love Our Dental Team
The final reason why you should visit Fulham Road Dental is that we have excellent feedback from our patients. There are people who come from all over London for an appointment, and we are just as happy that so many people local to the area have made us their dental practice of choice.
We are very proud of the fact that we have so many people coming back to us and who have decided to make us their dental practice of choice. To find out more about what we can offer you, why not get in touch? Contact us today to talk about our treatments, local transport links, and to make an appointment online, you can find our contact details on our state of the art website which also makes booking online fast and simple.