Tooth Autotransplantation – new trends and protocols at Fulham Road Dental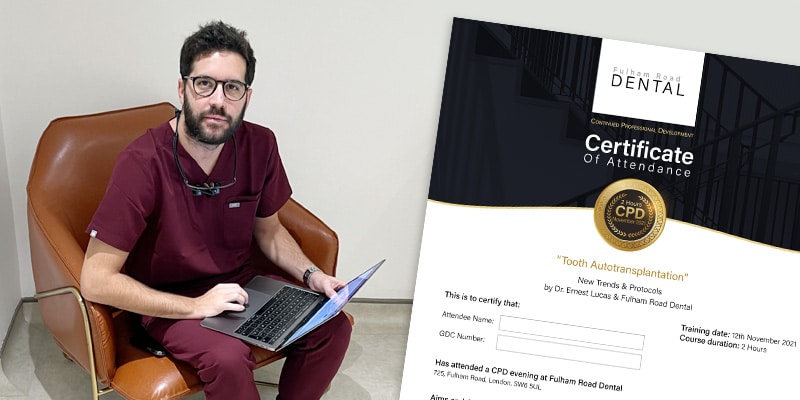 On Friday 12 November Fulham Road Dental ("FRD") hosted 13 dentists to another Continuing Professional Development ("CPD") evening. As with other events the evening took the format of a presentation by Dr Ernest Lucas followed by snacks and refreshments that provided an opportunity for dentists to network, share experiences and grow their dental community network.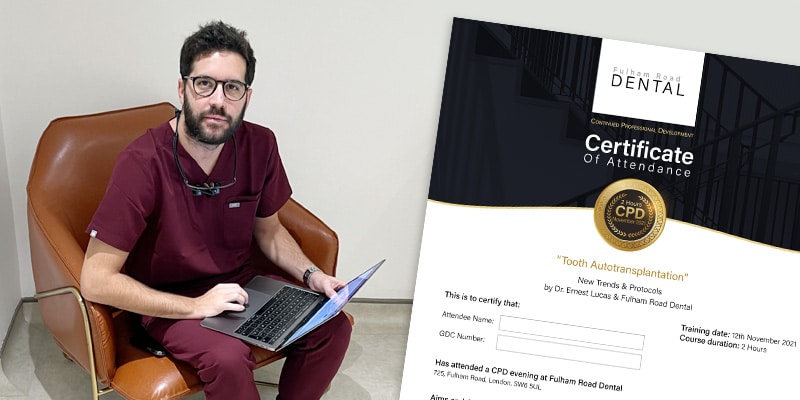 Ernest is FRD's Implant Surgeon and has significant experience in this area of dentistry. The topic of the evening was titled:
"Tooth Autotransplantation: New trends and protocols"
Ernest's presentation covered the following areas:
Introduction to the practice of dental tooth autotransplantation
A discussion on the theoretical concepts of dental traumatology and tooth autotransplantation
The evening proved to be a huge successful and interactive with many questions being asked by the attendees. The case studies that Ernest discussed were particularly interesting and showcased the advancement in this area of dentistry. Feedback from many of the dentists attending was that Ernest was breaking new ground in the field of dentistry. Autotransplantation is a real alternative to traditional implants, especially amongst children where implants are often not possible.
FRD is very proud to be associated with Ernest and his ground-breaking research in the area of autotransplantation. This is clearly an area of dentistry that is proving very popular in countries like Spain and should have real benefits for the UK.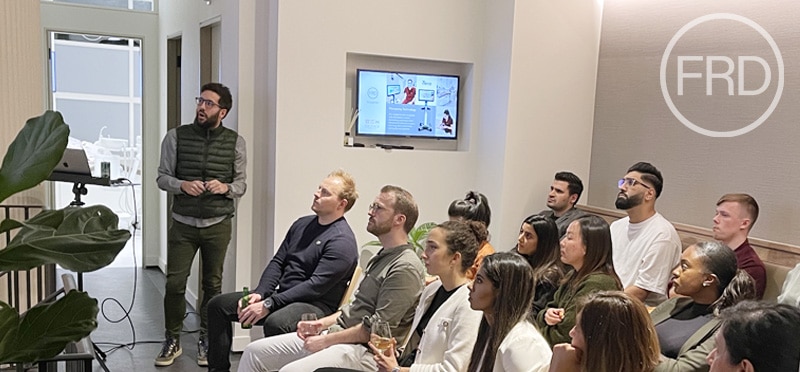 In keeping with supporting the local community, the snacks were provided by a Fulham Road-based Lebanese bakery, Ta'mini (https://www.taminilebanesebakery.com/), which is a local family-run bakery. The snacks proved to be very popular with attendees being treated to a taste of Lebanon with traditional Manakish, Ka'ak, Mini bites and cold mezze, all made from the very best Lebanese ingredients.
The wine was again supplied by Lea & Sandeman Wine Merchants, a local wine merchant. Lea & Sandeman have been regular supporters of FRD. Attendees were able to enjoy a beautiful Spanish Rioja and a French Sauvignon Blanc of extremely high quality which was also consumed in good volume.
Each attendee was given a CPD certificate that entitles them to earn CPD credits which counts towards their annual requirement. FRD plans to host the CPD events on a regular basis going forward as a way of continuing to share experiences with the broader dental community whilst providing opportunities for clinicians to network and earn their required CPD credits.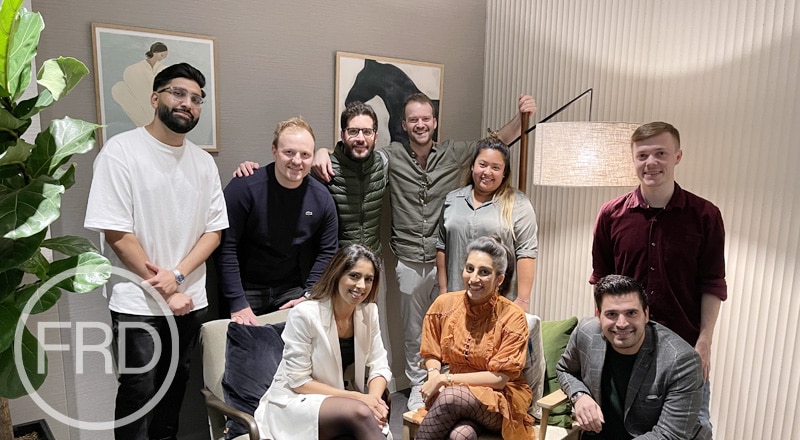 Our special thanks to all those that attended and the very generous feedback we received regarding the evening. Without your attendance and participation the event would not have been the success it was. We look forward to hosting you in the future again.
Many thanks,
The Fulham Road Dental Team